Breast Augmentation in Sydney – Information and Costs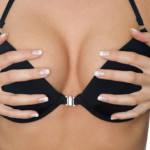 Breast augmentation is one of the most common cosmetic plastic surgery procedures performed today. Studies have shown that more than 50% of women wish to alter the appearance of their breasts. Dr Barnouti works with those women to recommend and perform the optimum procedure for their personal wishes and body proportions.
The procedure helps to increase or balance size and restore volume. Augmentation surgery is sometimes combined with breast lift surgery to additionally correct sagginess.
All surgical costs are inclusive of GST. Consultation fee is $200. If you have a doctor referral, you can claim $70 back from Medicare or $104 if you have a private health fund. A referral is only necessary if you intend to claim some money back.
BREAST IMPLANTS
Call Now 1300 002 006
$3500 + $139 / Week for 52 weeks