The Perfectly Shaped Breasts implants in Sydney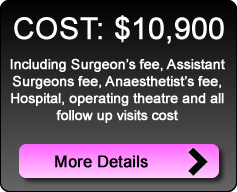 Cosmetic surgery is the key to create beauty from none or to improve on existing one. We do rely a lot on our looks to live our lives. Not having an adequate breast volume might deter some women from living their lives to the most. Breast implants might actually make all the difference for women on how they view themselves in the mirror, in social and intimate situation.
Breast Implants Sydney You can add the right amount of enhancement as breast implants come in a variety of sizes. You will not find them in cup sizes because implants come in a variety of shapes and volumes
The added breast implant volume to your existing breast tissue volume will get you to B cup, C cup, D cup or double D cup breast size. In cubic centimeters, the breast implants are measured, which is the amount of silicone inside each one. You will get the desired breast cup size, as we add that to the existing breast tissue volume.
How to Book? Call us on free phone 1300 002 006 if you are outside Sydney or 9561 0222 if you're in the Sydney area
In order to get the perfect shape breast, few factors comes into play:
Experienced plastic surgeon with good vision.
Right Choice of implant.
Placement of implant in the right plane.
Meticulous technique.
The challenge is greater if women have asymmetry or uneven breasts. Some women require breast lift and breast augmentation to give them the best possible results. Sydney women often opt to natural looking breast implants achieved by a tear drop highly cohesive matrix silicone implants. The best breast implants available in Sydney's and Australia's market.
Literature has shown that breast augmentation surgery does improve confidence and self esteem. Clothing fits better as women gets in much better proportions. With advanced minimally invasive technique, breast implants sydney surgery is performed as a day only with quick recovery time. For more details speak to our expert staff on 1300 004 008 or 02-9561 0200 and find out how to book for breast implants surgery in Sydney by Dr Barnouti.