Brow lift, also well-known as temporal or forehead lift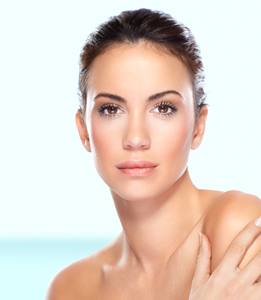 A brow lift is a plastic surgery procedure to raise your eyebrows (brow lift) to a higher and more aesthetic position assisting you to appear fresher. It will also improve lateral hooding, which are the droopy flaps of skin that hang over the outside corner of your eyes. Plastic surgery of your forehead will also soften your horizontal forehead wrinkles and scowl lines between your eyebrows and give you a youthful appearance.
The upper half of the face ages one decade before the lower half so it is typically operated on first. A brow lift is performed in a minimally invasive manner at Sydney Plastic Surgery. The result will give you a "permanent form of Brow" lift.
Planning your surgery
The Consultation
Your surgeon will ask about your general state of health and fully analyse your eyebrow and forehead for sagginess, asymmetry, skin quality and wrinkles. The position of the hairline, eyebrow, and upper eyelids will also be studied and the findings will be discussed with you to plan your treatment. We will listen to you carefully, discuss your expectations and help you make the right decision about your health. The procedure of choice will be comprehensively described; you will be given an advice on how to prepare for the operation and how to ease the healing process after surgery.
The Surgery
The procedure can be done under Local anaesthetics with simple sedation or under general anaesthetics.
The incision will be 5cm in length placed at the top of your head behind the hairline resulting in a minimal scar unseen within the hair. The skin and fascia on the head, brow and around the eyes will be raised and set in a higher position.
This approach naturally rejuvenates the upper eyelids and brow area.
The procedure will take about 60 minutes and you will be able to go home the same day of the procedure.
After the Surgery
When you return home after a procedure, you will always be provided with an aftercare information sheet, follow up visit appointment, the private phone no. of Dr Barnouti so that you can contact him both day and night if medically required.
The area will remain numb for 6 hours after surgery due to the presence of local anaesthesia. Once the anaesthetics wares off you will experience mild pain, swelling and bruising that tends to improve with simple analgesics and head elevation. You may also develop black eyes temporarily for few days.
The stitches are dissolvable and do not need removal.
What are the risks associated with this procedure?
Plastic surgery, like any surgical procedure, carries inherent risks and potential complications.
Please read our Risks and Complications of Plastic Surgery page.
Getting you back to work and regular activities
You will need rest for 1-2 days followed by light duties.
In 10-14 days, you may return to full normal activities.