Lip Lift Plastic Surgery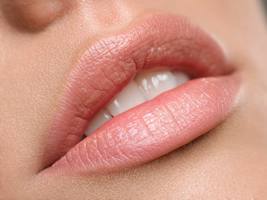 Lif Lift: As we age, the elasticity of the skin and it's supportive elements diminish, this results in deflated and narrow lips with fine lines and pulled down corners that create an angry and old appearance.
Lip augmentation (Surgical Lip Lift), lift and projection enhancement is one of the most popular procedures requested at Sydney Plastic Surgery.
Planning your treatment (Surgical and non surgical Soft treatment)
The Lip Lift consultation
Through facial analysis Dr Barnouti will identify the lip's displeasing aspects that need to be addressed.
The key goal is to establish your wishes. There are 2 main treatments for the lip:
1- Soft treatment (non surgical): using injectable fillers (such as Restylane®, Juvaderm™, Perlane®, etc…), Botox to relax the mouth muscle and/or Laser to help resurfacing the skin.
The effects usually last 3 to 6 months, at which time another injection is essential. After numerous treatments, the effects may begin to last longer, occasionally up to 9 months. We recommend treatment every three months for the first year, and then repeat treatment as needed.
This treatment is provided on the same consultation day. Lip treatment with soft tissue fillers usually leaves no bruises as it is done from inside the lip.
2-Surgical treatment: this involves a variety of surgical techniques to enhance the shape and volume of the lip. They range from a simple fat injection (using your own fat) to minor surgical procedures. They provide you with a permanent lip enhancement. The incision/scar is generally inside the mouth and is completely invisible. Unlike soft treatments, surgical procedures give you longer lasting results.
After Lip Lift Treatment
Soft treatment: you will have no scars; you will be returning home or work immediately after the treatment, able to drive your own car and will be reviewed in the clinic in 2 weeks time if required.
If surgery performed, the wound on the under surface of the lip needs no dressing, the sutures are dissolvable and require no removal.
Patients will be instructed to have only cold fluids and cold meals for 48hours. Antibiotics may be prescribed.
You will need to return to the clinic in a week's time for a wound review.
Getting you back to work and standard duties
Soft treatment: short downtime, minor swelling that will take 4-7 days to resolve; you will be encouraged to return back to work immediately after. By Laith Barnouti
Surgical correction: The lip will be swollen for 5-10 days depending on the complexity of the procedure; you will need 1 day rest followed by light duties. Normal duties in 7 days time.
How to Book?
Call us on free phone 1300 002 006 if you are outside Sydney or 9561 0222 if you're in the Sydney area