Ground Breaking Surgery to Replace Amputated Fingers
This story has been reproduced from the Ramsay Health Care Corporate Newsletter, January 2018.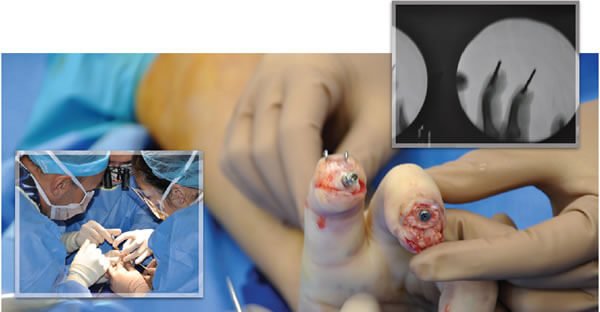 For Mr Nguyen, a 30-year-old factory work, the loss of two fingers in a workplace injury was devastating. Doctors were unable to repair and reattach his fingers as they were beyond reconstruction.
However, with the collaboration of Westmead Private specialist plastic and reconstructive surgeon Dr Laith Barnouti, prosthodontist Dr Zoe Potres and Southern Implants, Mr Nguyen is due to receive finger implants, which will be highly functional and provide a great cosmetic and functional outcome.
This will be the first time this procedure has taken place in Australia.
The implants are made from pure titanium and have been developed by Southern Implants, a manufacturer and distributor of dental implants.
Titanium screws will be placed into the finger bone to function in a similar way to natural bone root. The bone grows onto the implants in a process called osseointegration. The prosthetics are only made once sufficient healing has taken place.
An impression of the other hand finger will be taken as a second stage procedure and an identical prosthetic finger will be attached to the implants. The development of the finger implant will be a major benefit to finger and thumb amputees.
We are proud to be pioneers in this procedure and look forward to treating more patients in Australia.
Read the story on page 10 of the Ramsay Health Care Corporate Newsletter here.
Find out more
To find out more about finger reconstruction or implants please contact us to book a consultation.